For hollow and filled

Cavi Cream
Automatic moulding lines for hollow and filled items
with injection technology.
Two sided shells
In one Piece!
The Cavi Cream lines production process starts by forming complete two-sided chocolate shells, rotating the moulds on three-axes so to guarantee perfectly uniform and homogeneous shell thickness.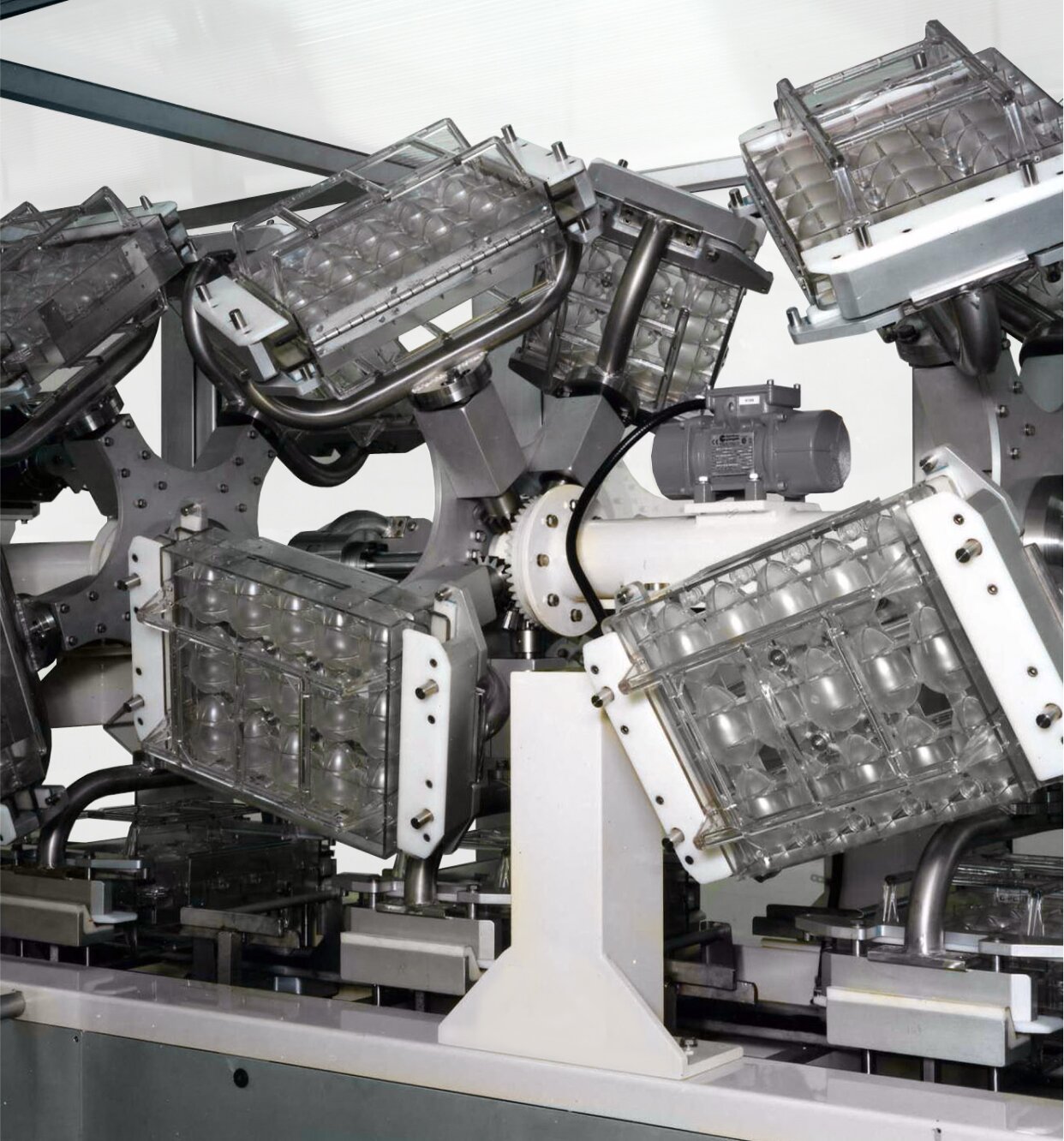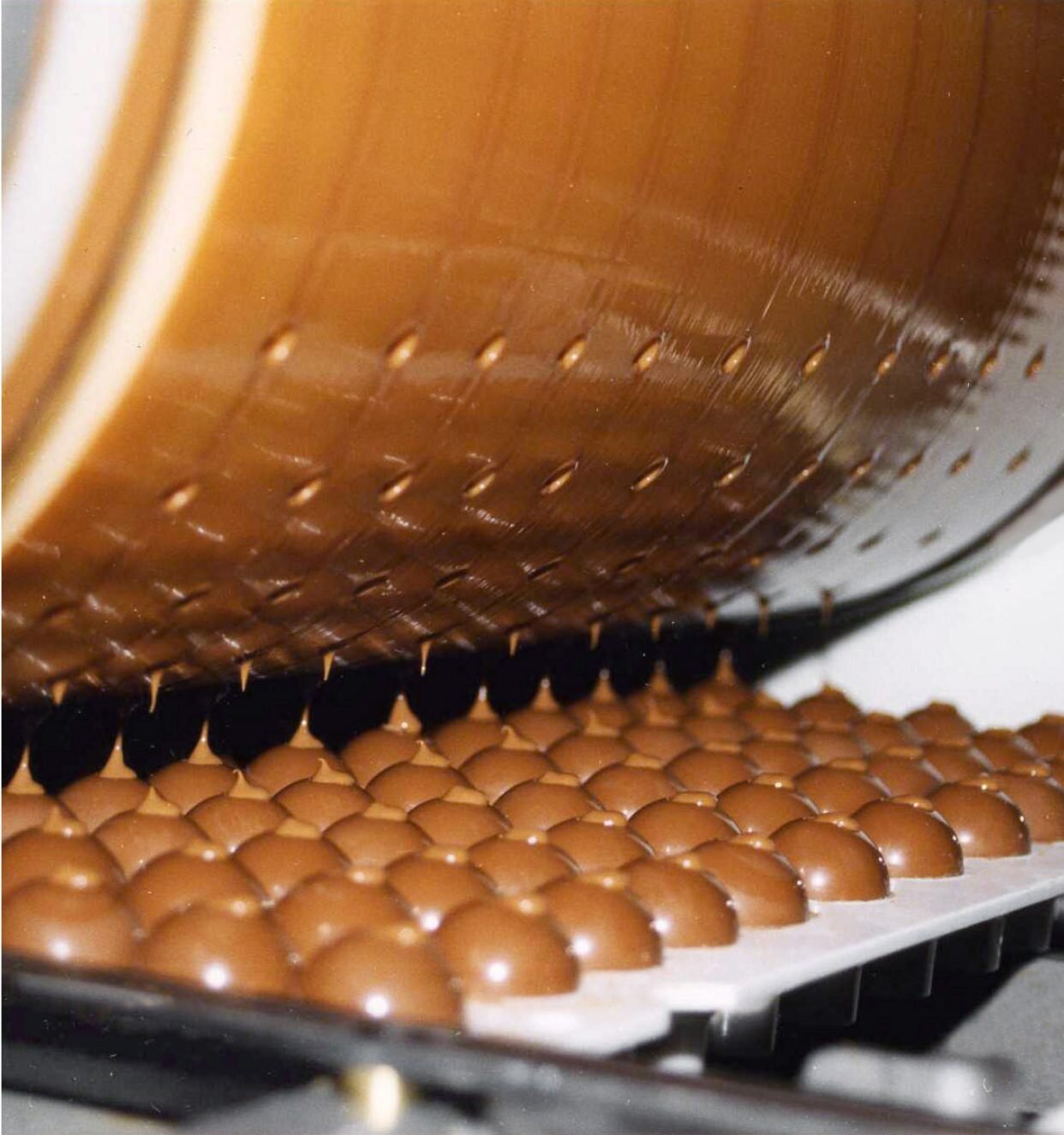 Juicy fillings and
Surprise Gifts!
After the filling is injected, the shells are sealed by hermetically closing the injection hole, which makes them particularly suitable for containing the most delicate creams, with the most particular rheology as well as alcoholic or liquid fillings in general. For the lines used to produce seasonal hollow goods, item decorating stations can be installed together with robotised systems for the insertion of surprise gifts.
make an enquiry
Get in
Touch
Get in touch with our team to learn more about Delver's range of custom machines, production solutions and services.