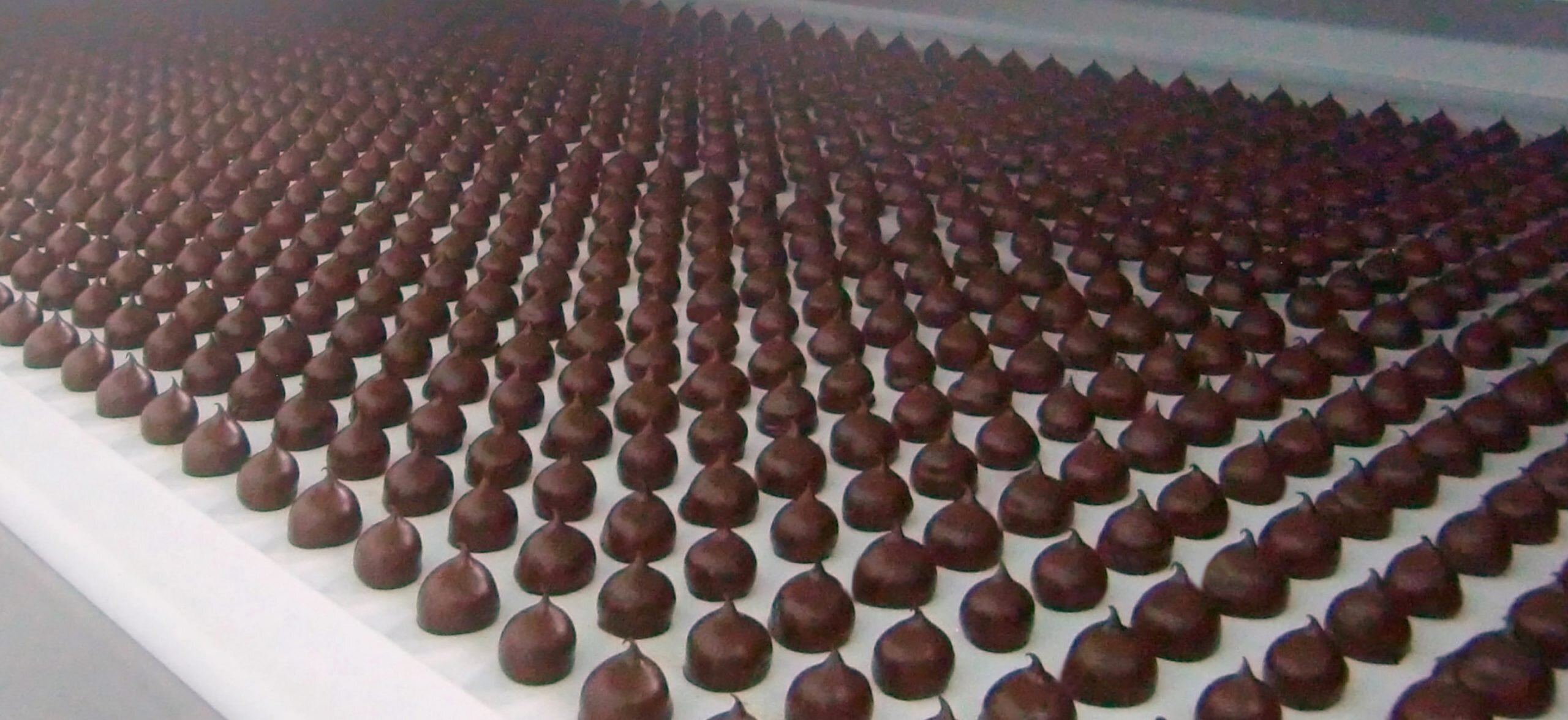 Pralines and deposited pralines

Belt Line A/DT
Automatic lines for the production for chocolate truffles and belt deposited pralines. The A/DT lines guarantee perfect control and complete automation of the production process for these delicate items, while maintaining the appearance of an artisan creation.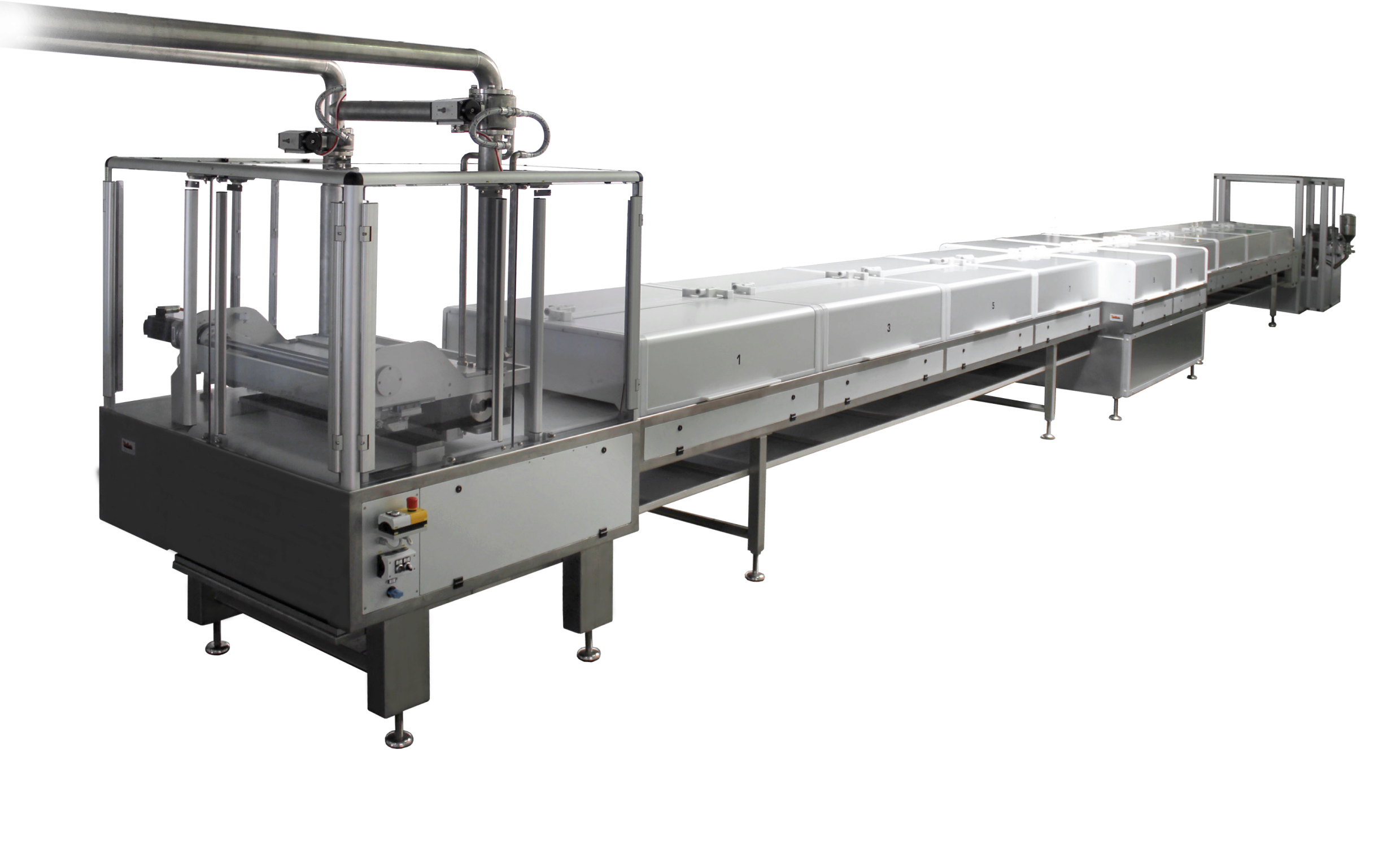 For perfect
Forming Control
Sophisticated item forming stations combine maximum accuracy in item depositing and forming with perfect control of mass conditions stability.
make an enquiry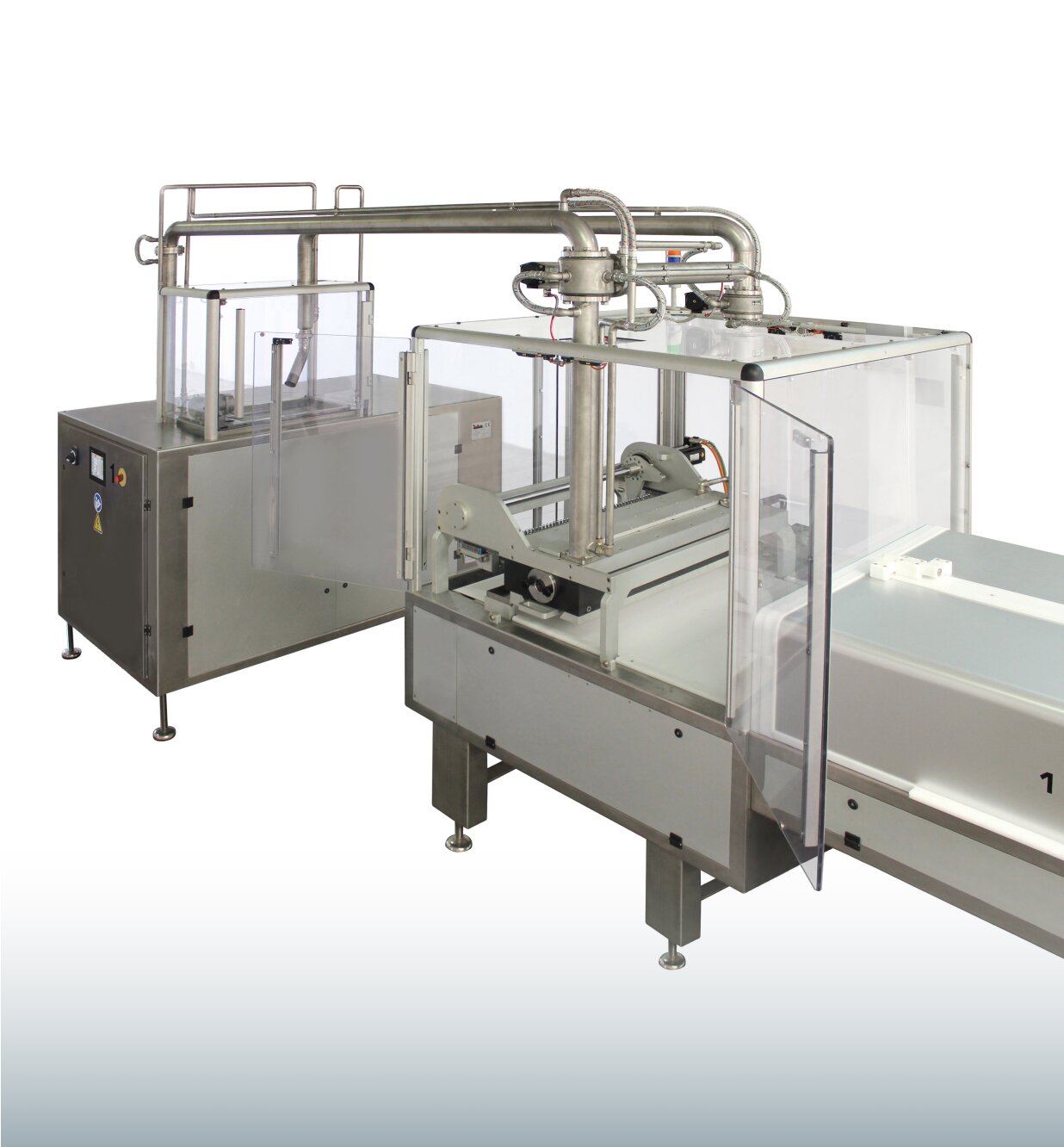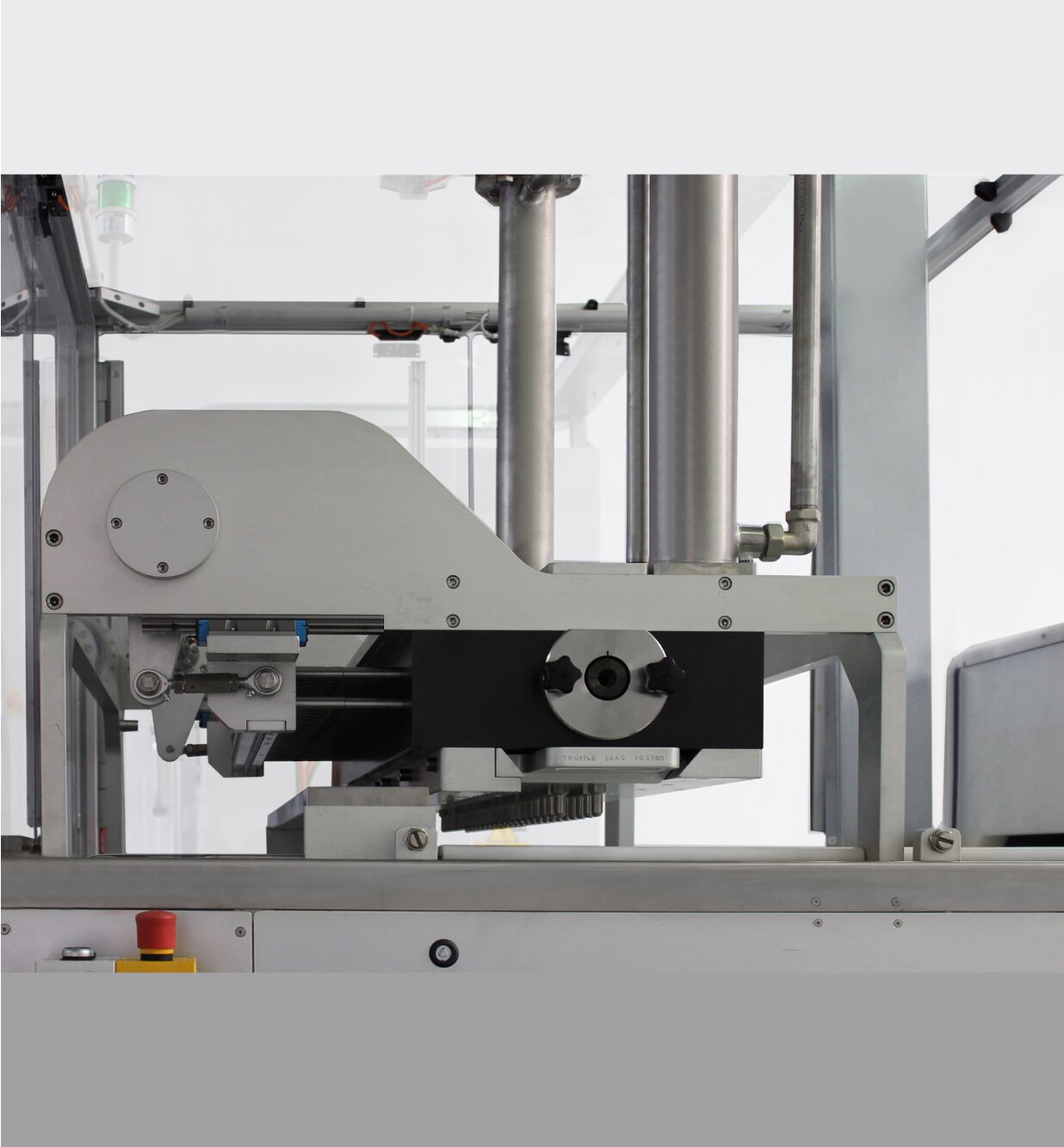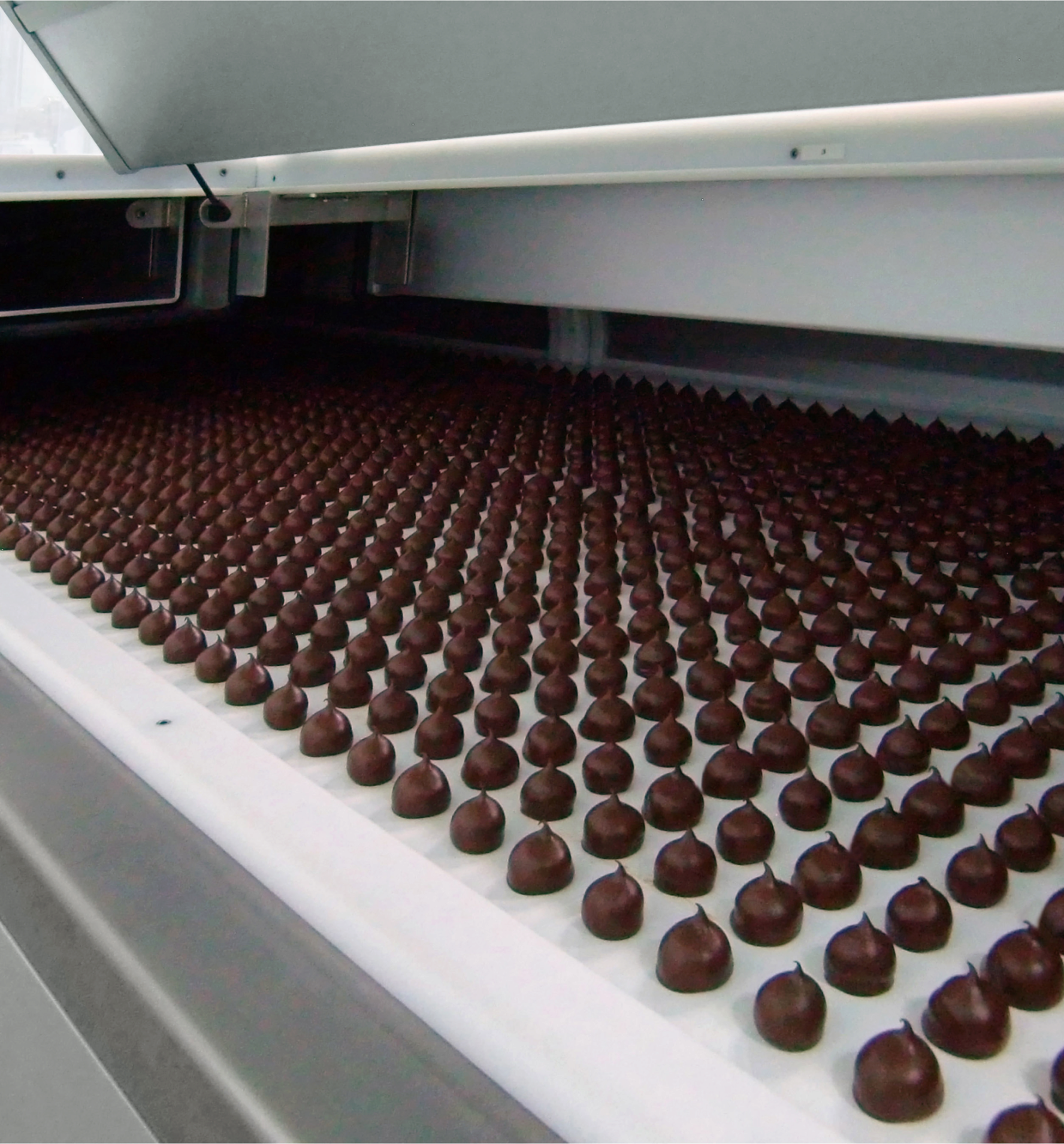 After that, accurate and efficient cooling tunnels prepare the product to be transferred to the enrobing lines or, if required, to the station for being decorated with cocoa powder.
Perfect finishing in a clean
Working environment
The TP decorating stations ensure the uniform enrobing of chocolate truffles with a thin layer of cocoa powder, which is ideal for item decoration, guaranteeing proportionate flavouring and facilitating wrapping.
The TP decorating stations also protect the surrounding work environment from the dispersion of cocoa powder by the combination of a special design powedering chamber and the continous vacuum aspiration they are provided with.
make an enquiry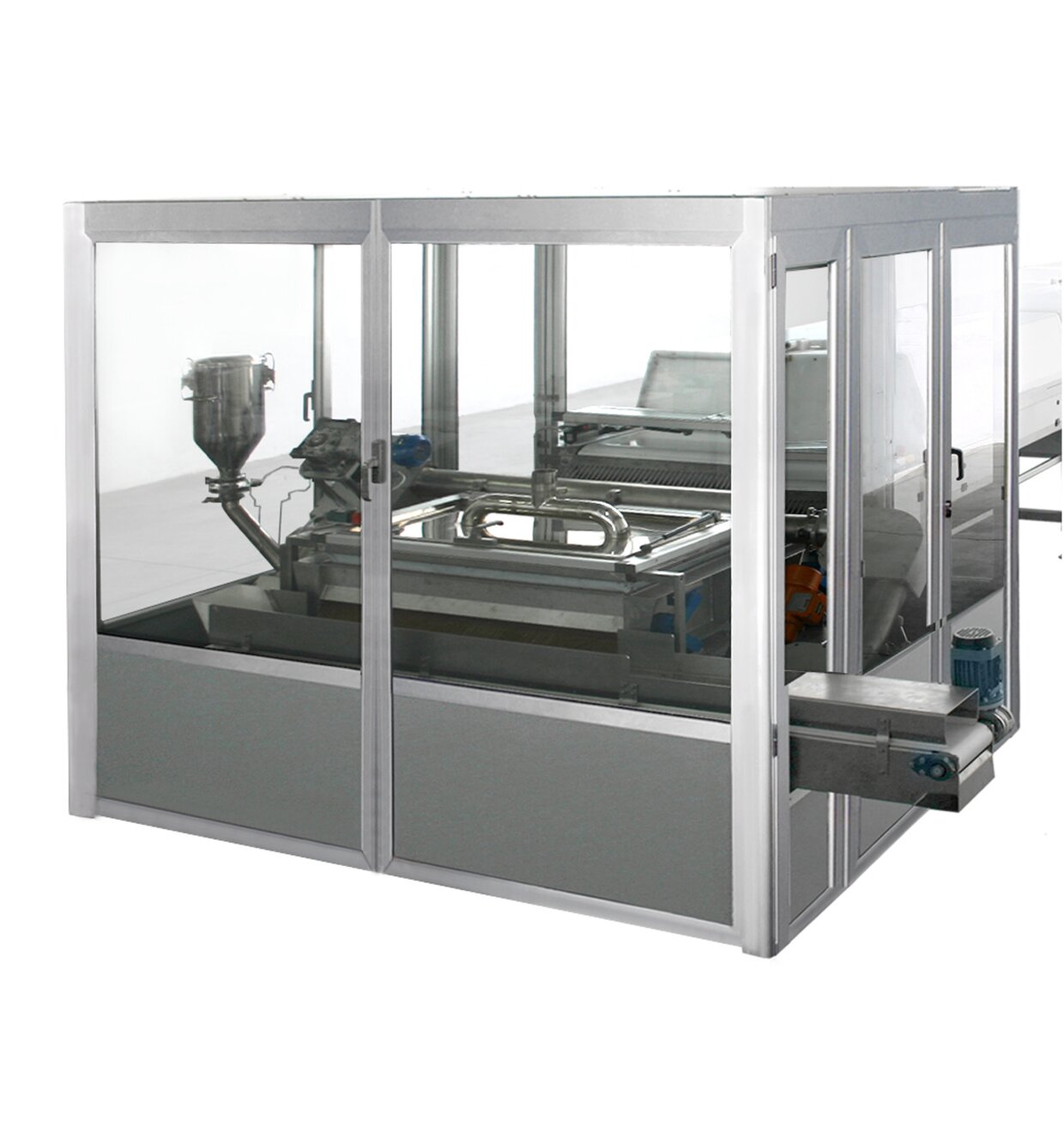 Get in
Touch
Get in touch with our team to learn more about Delver's range of custom machines, production solutions and services.