Layer pralines, snacks and semi-finished items

Belt Line A/CMH
Automatic belt lines for the production of multi-layered items cut and punched from a continuous chocolate layer. Final products such as pralines, snack bars and tablets, as well as semi-finished items and chocolate decorations can be produced using an infinite range of ingredients, flavours and different consistencies with extremely simple and fast changeovers.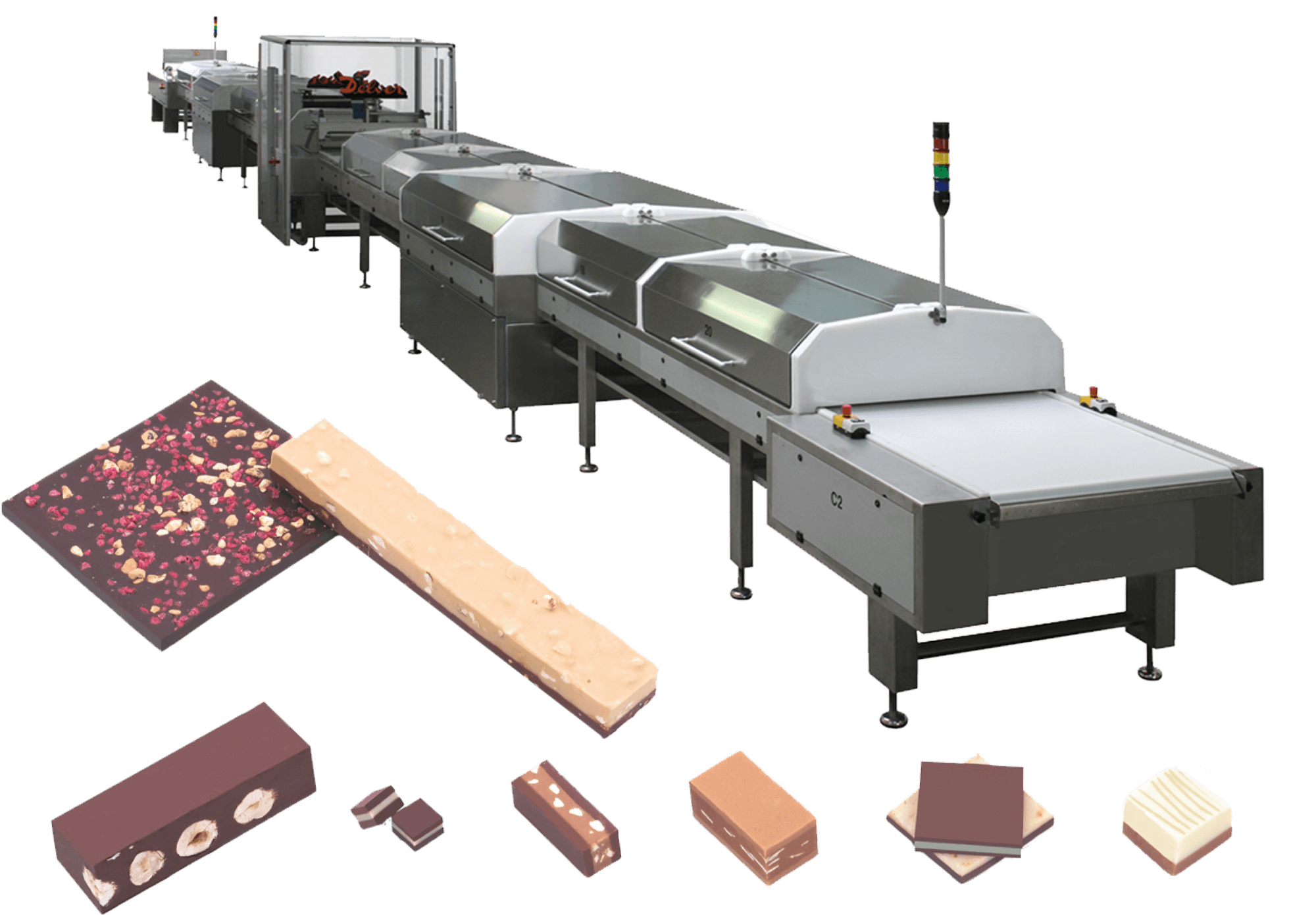 Layering technology
For perfect stacking
A/CMH technology makes it possible to layer and bring to the correct consistency for cutting or punching any fat-based mass, from a thin layer of dark chocolate to a full-bodied, soft layer of gianduja chocolate, praline or truffle mass that can be stacked on top of each other in a virtually unlimited process to create original combinations.
make an enquiry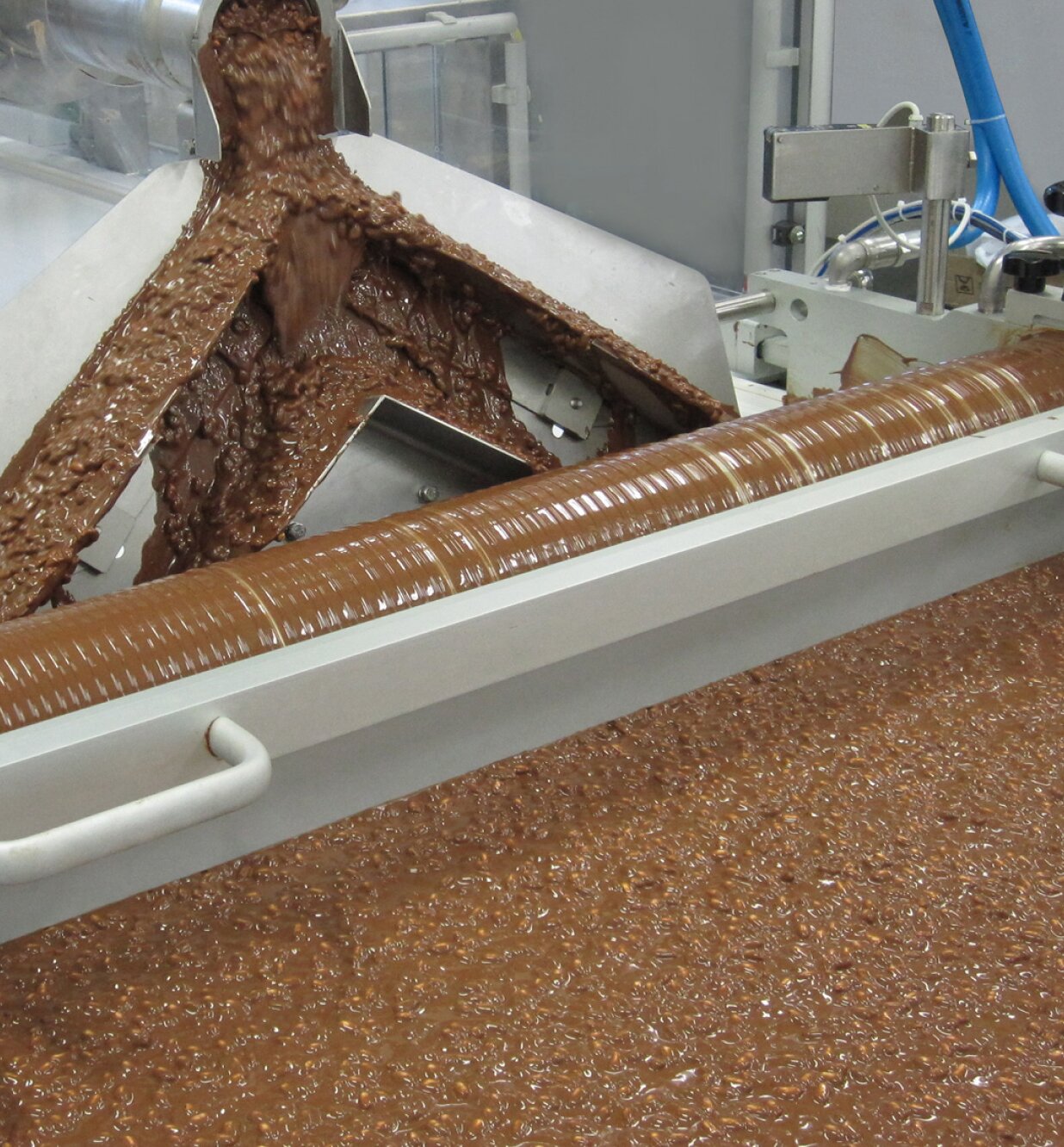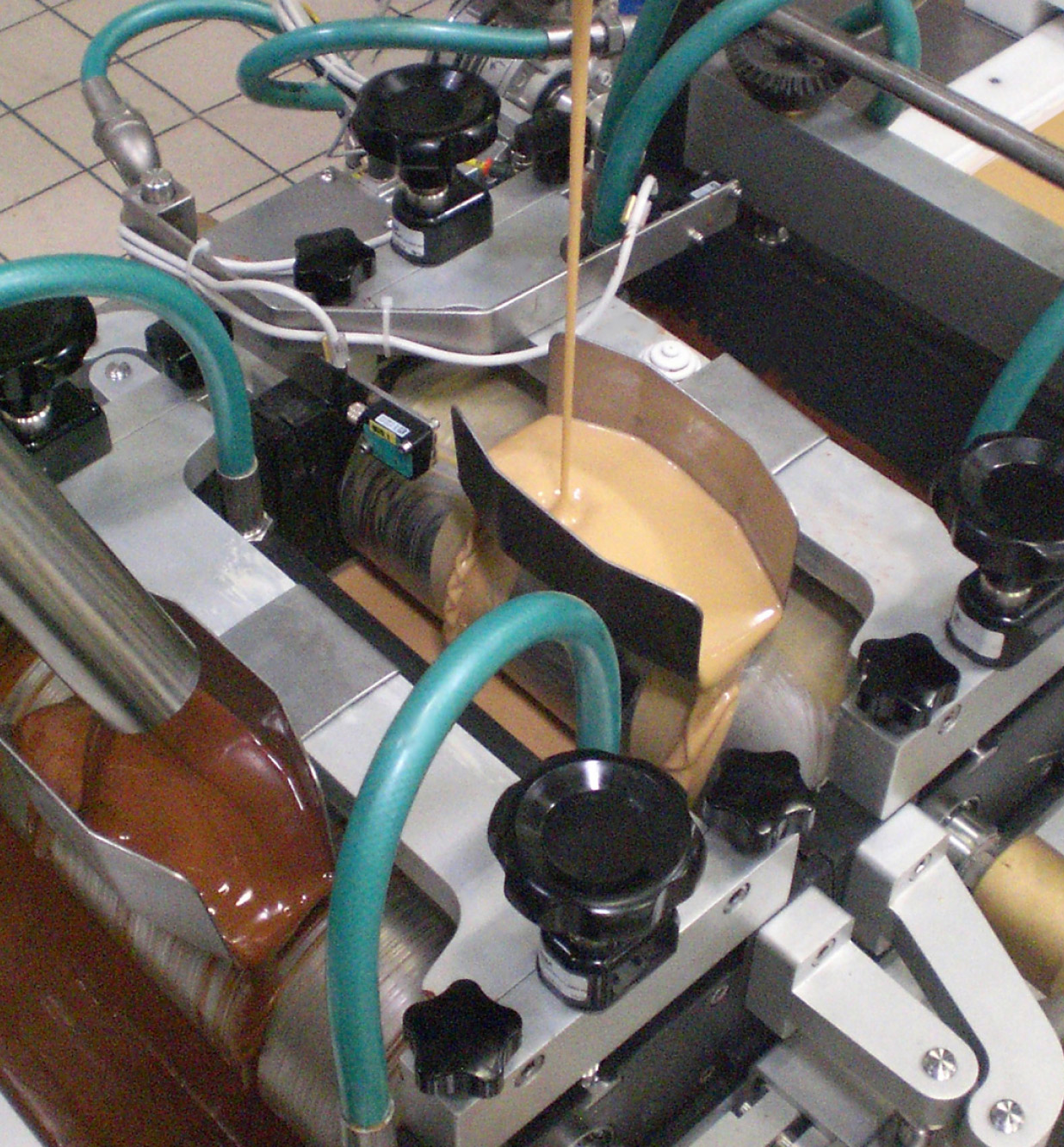 Cutting systems
For different sizes
Cross Cutter

For cutting thick, multi-layered items that also contain large-sized granules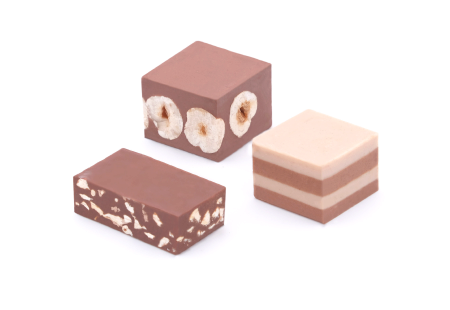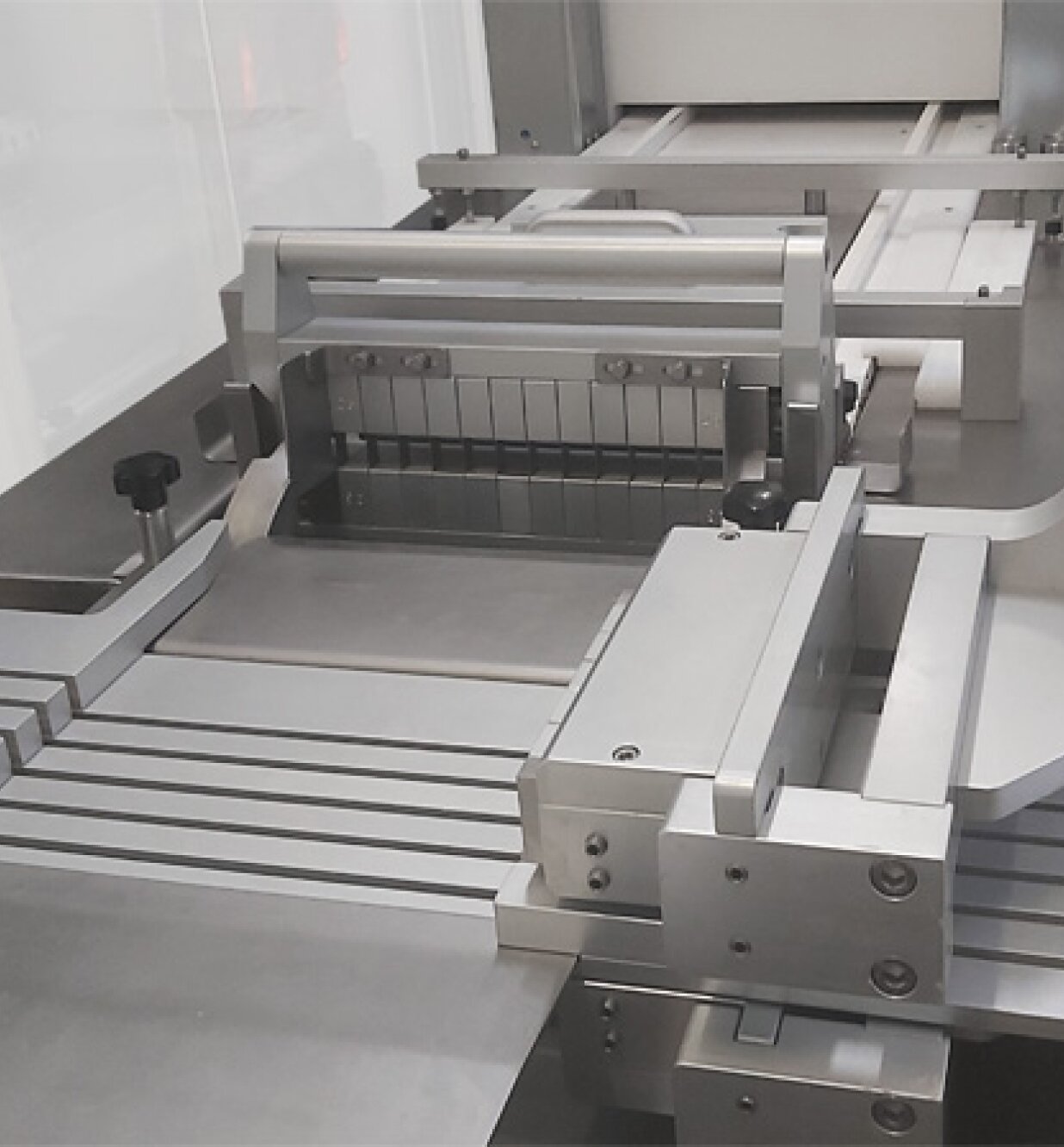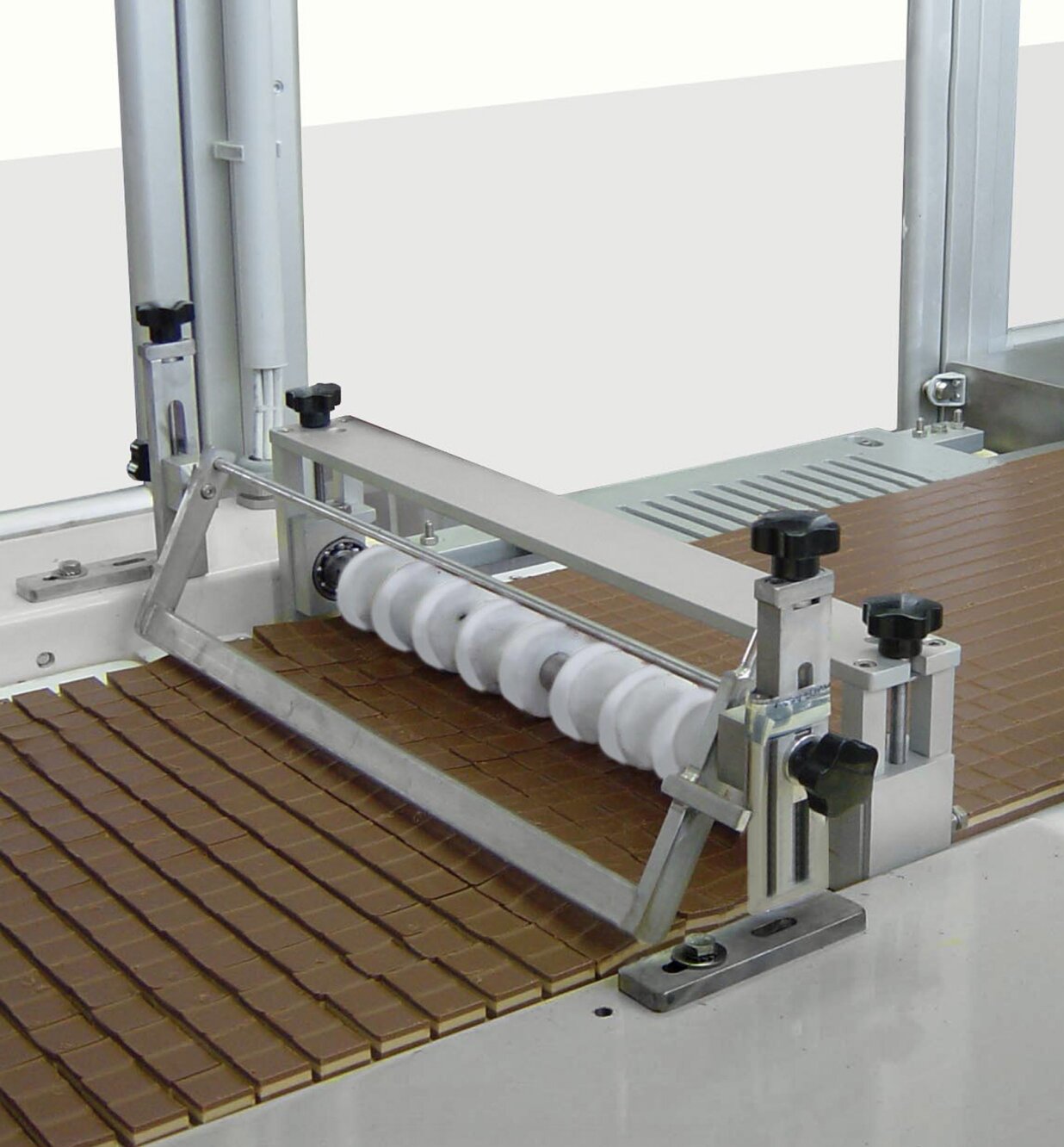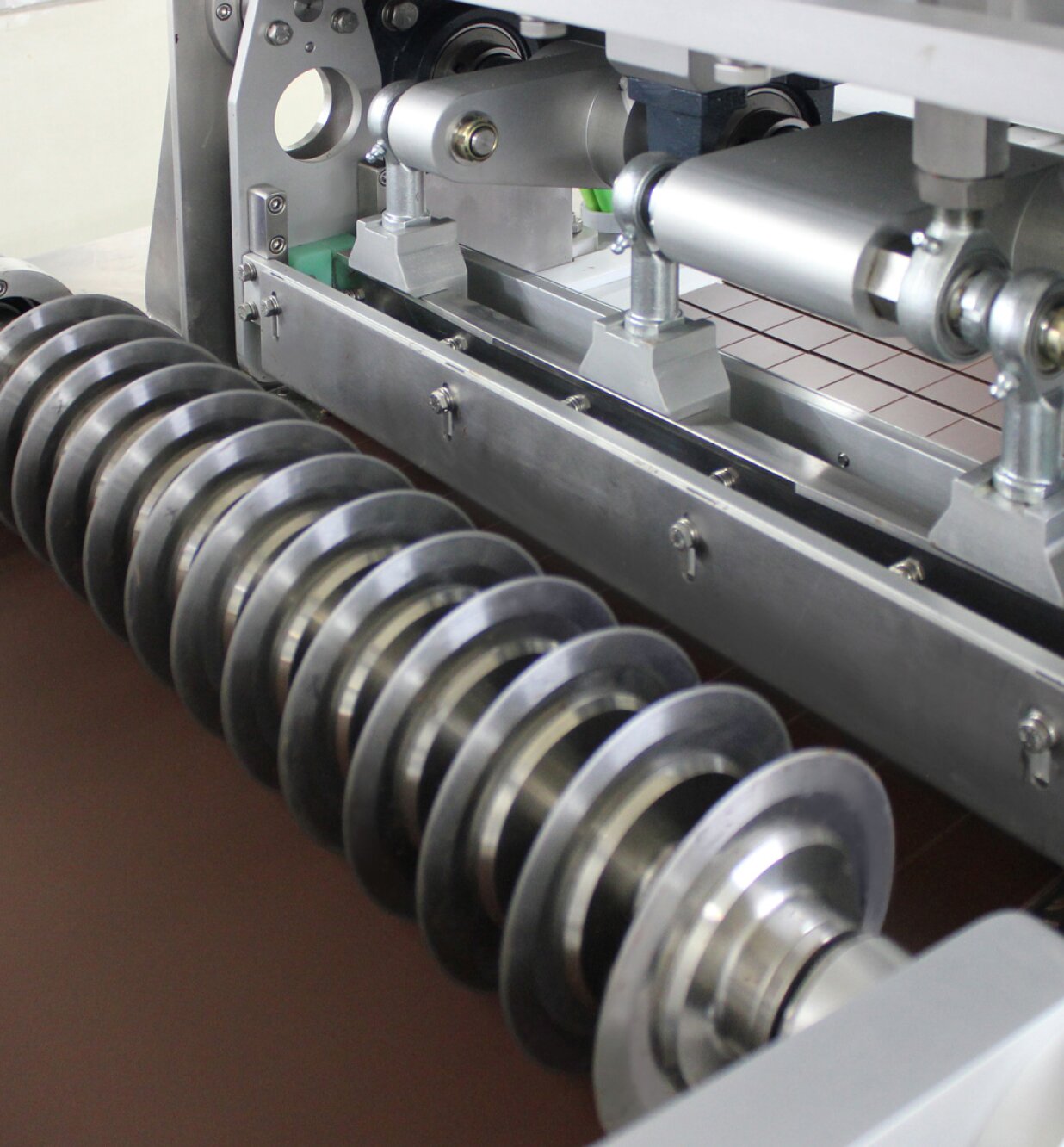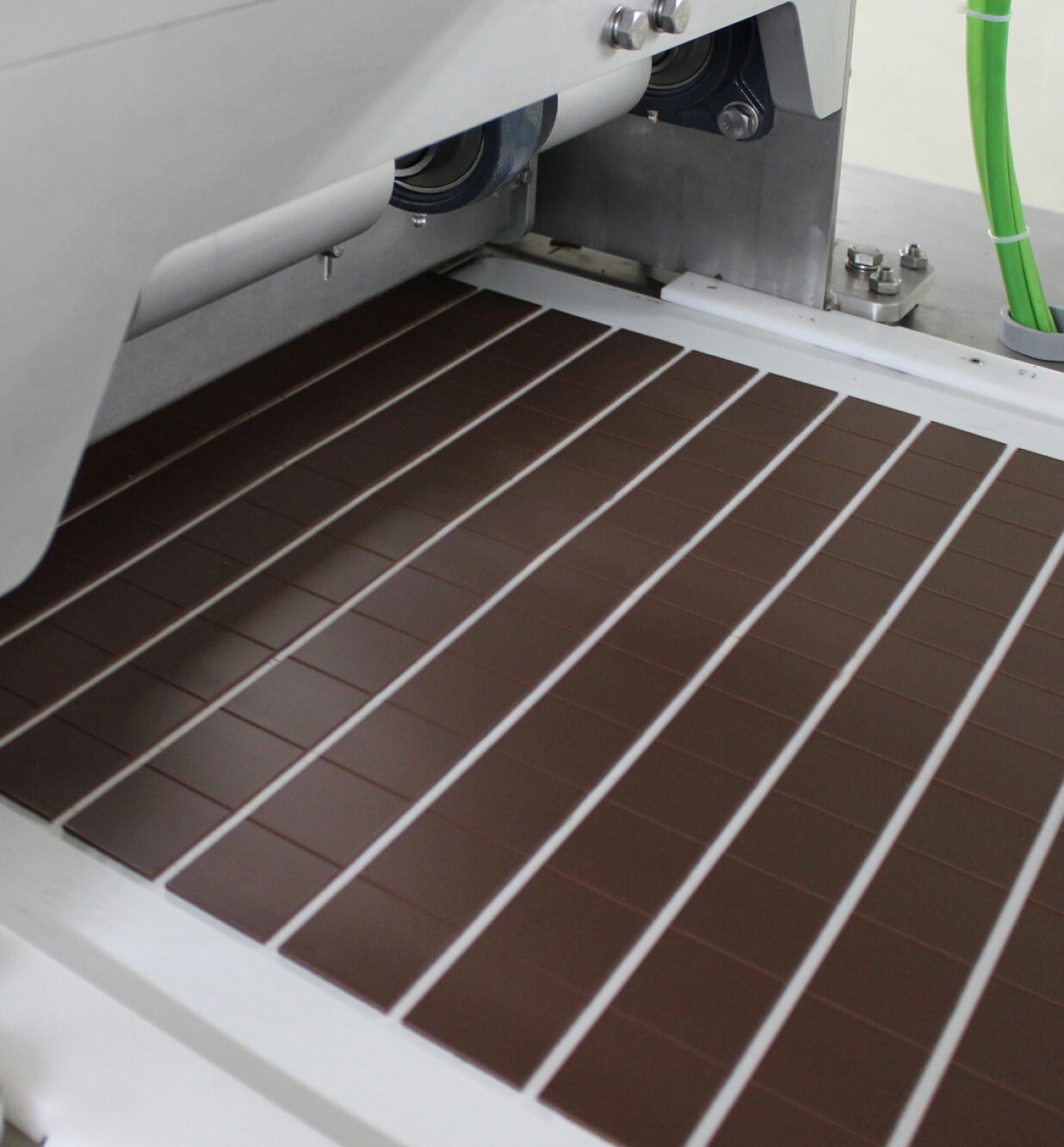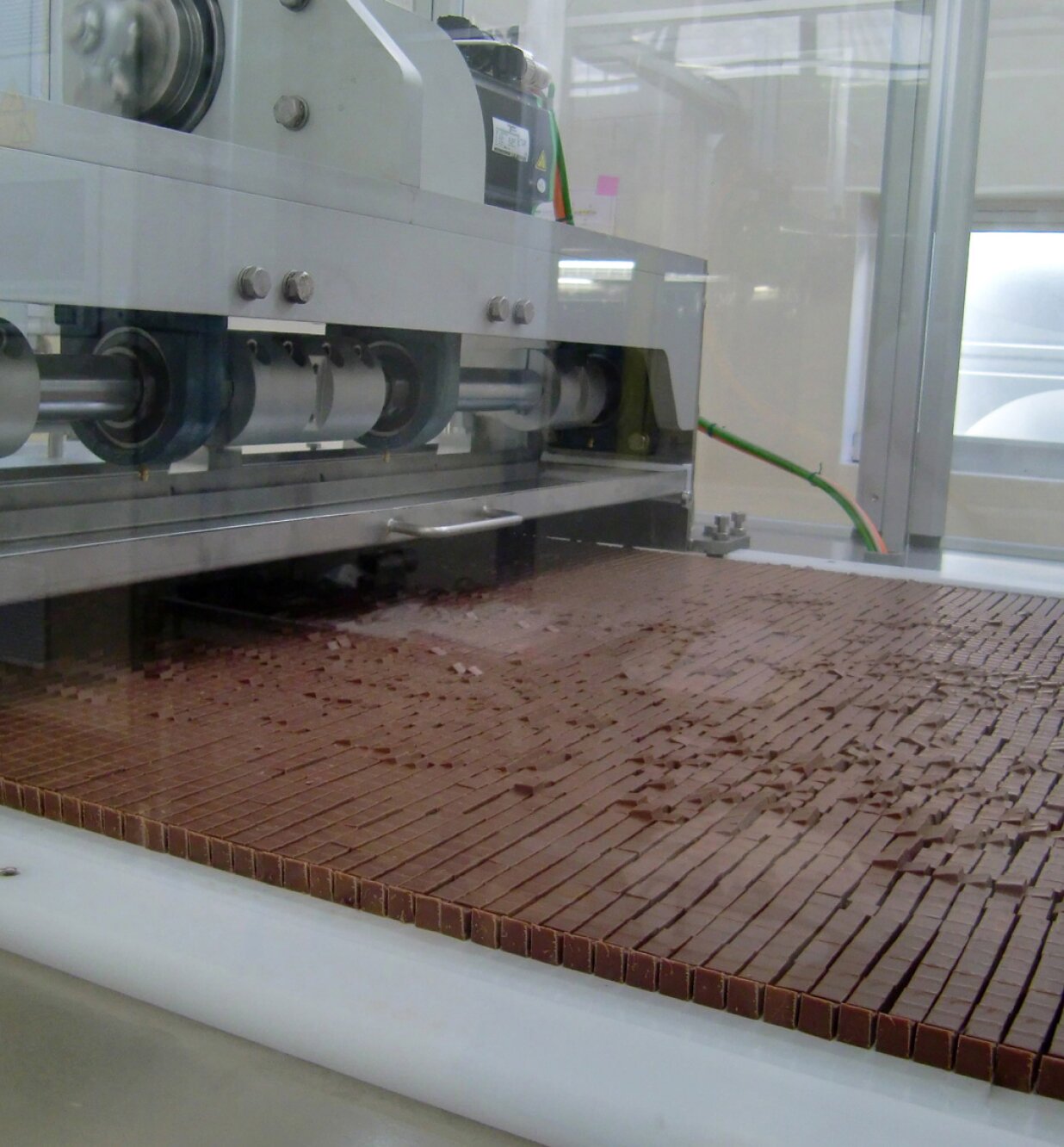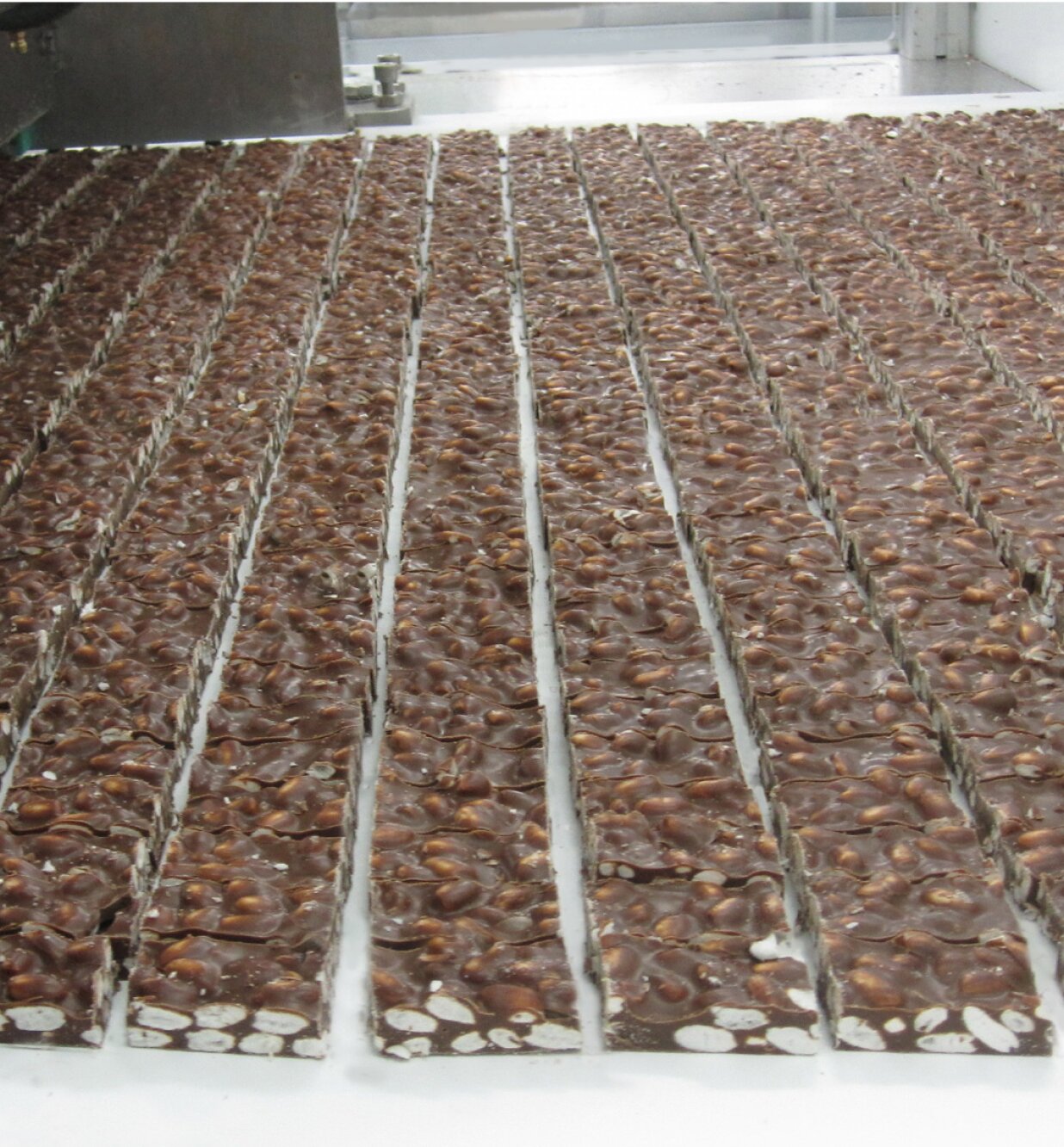 Guillotine

For the production of thin or small sized items and to reach the highest production levels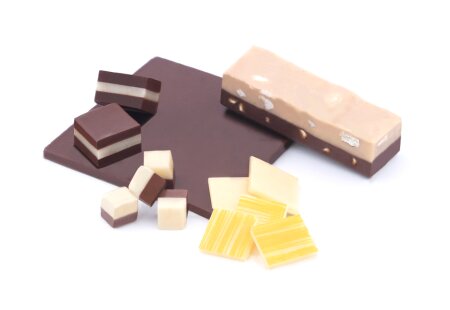 Puncher

For punching rounded or irregular shapes, such as discs for chocolate coins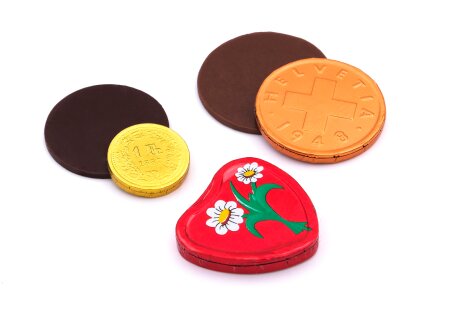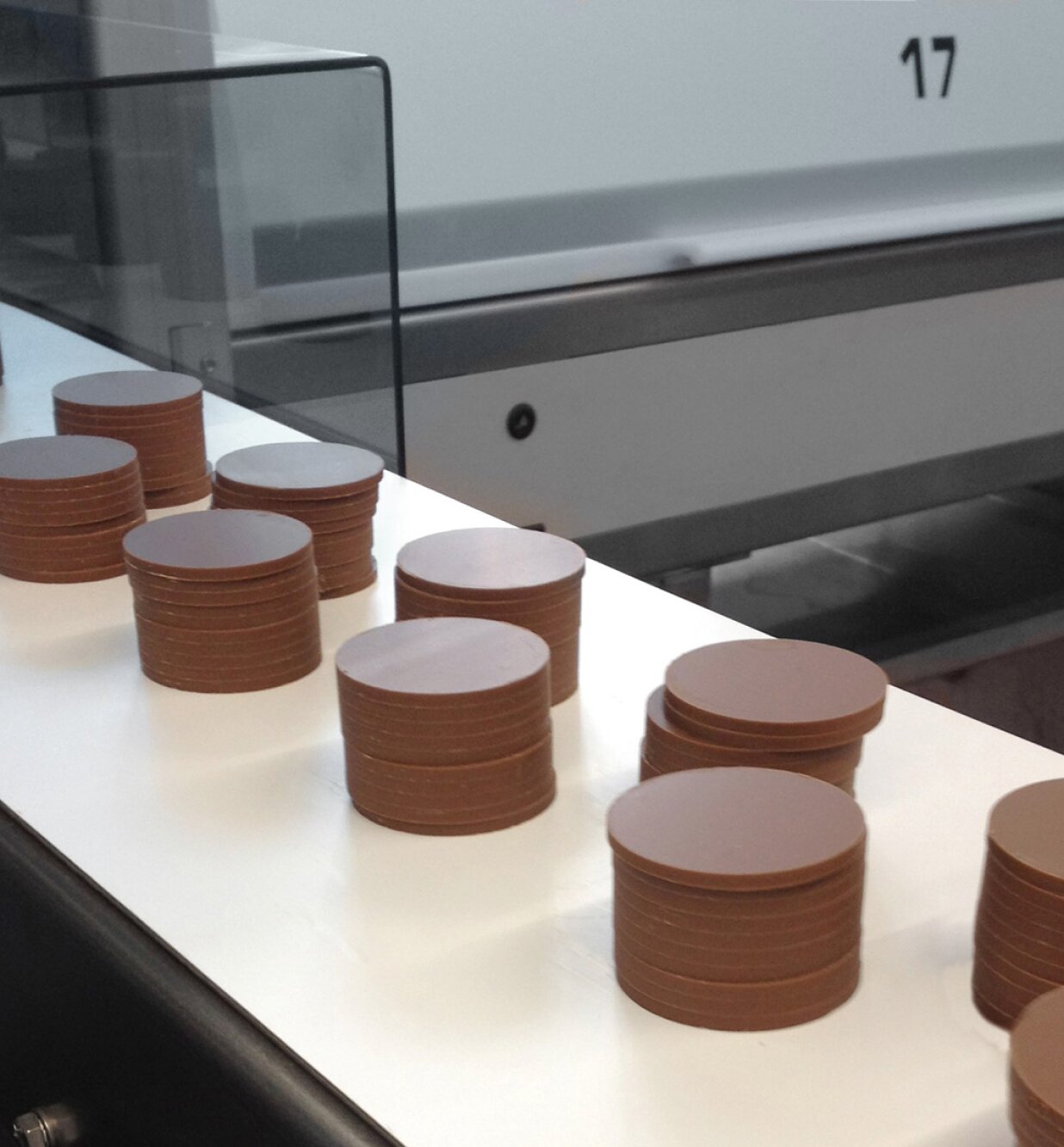 Article finishing
Unique decoration

The production process on A/CMH lines makes it easy to finish the items with different decorating techniques, from granules sprinkling to scraping, food colour spraying and serigraphic printing transfer, all of which can be integrated in the line with the desired automation level.
make an enquiry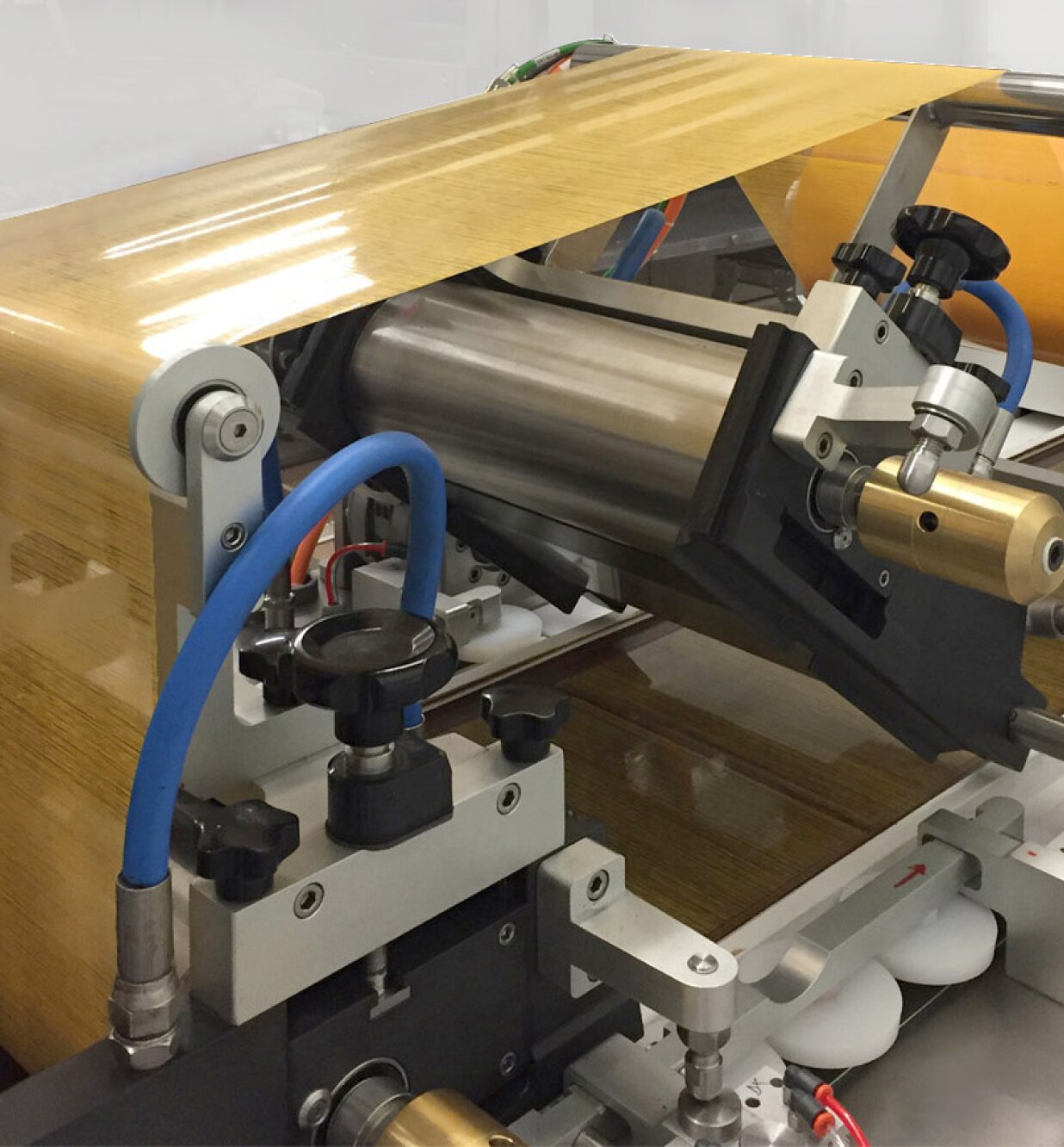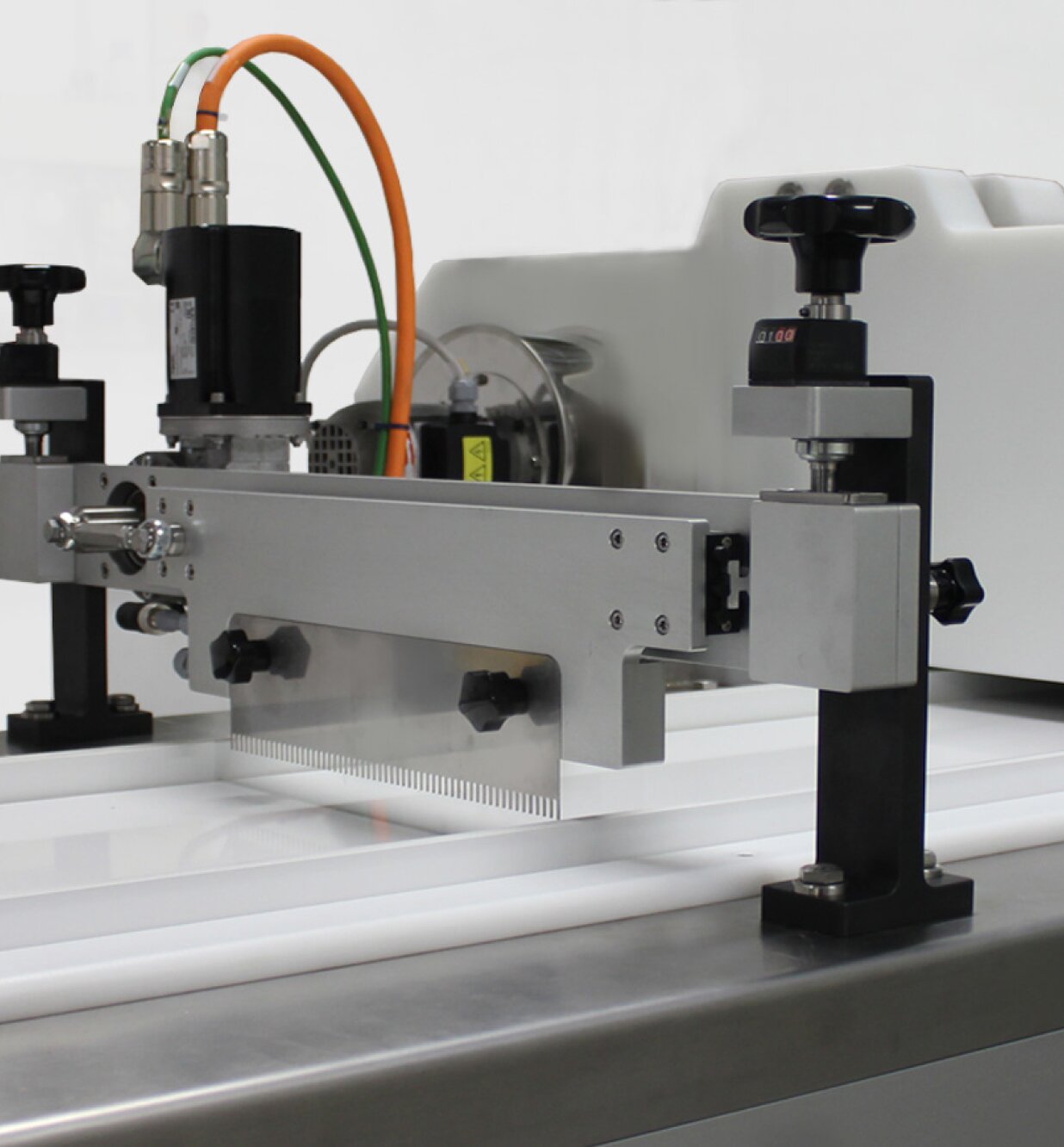 Get in
Touch
Get in touch with our team to learn more about Delver's range of custom machines, production solutions and services.