Deposit crunchy items

Forming Depositors ROC
Forming depositors designed to deposit hand-made looking crunchy items with a high percentage of whole or chopped granules
directly onto the belt.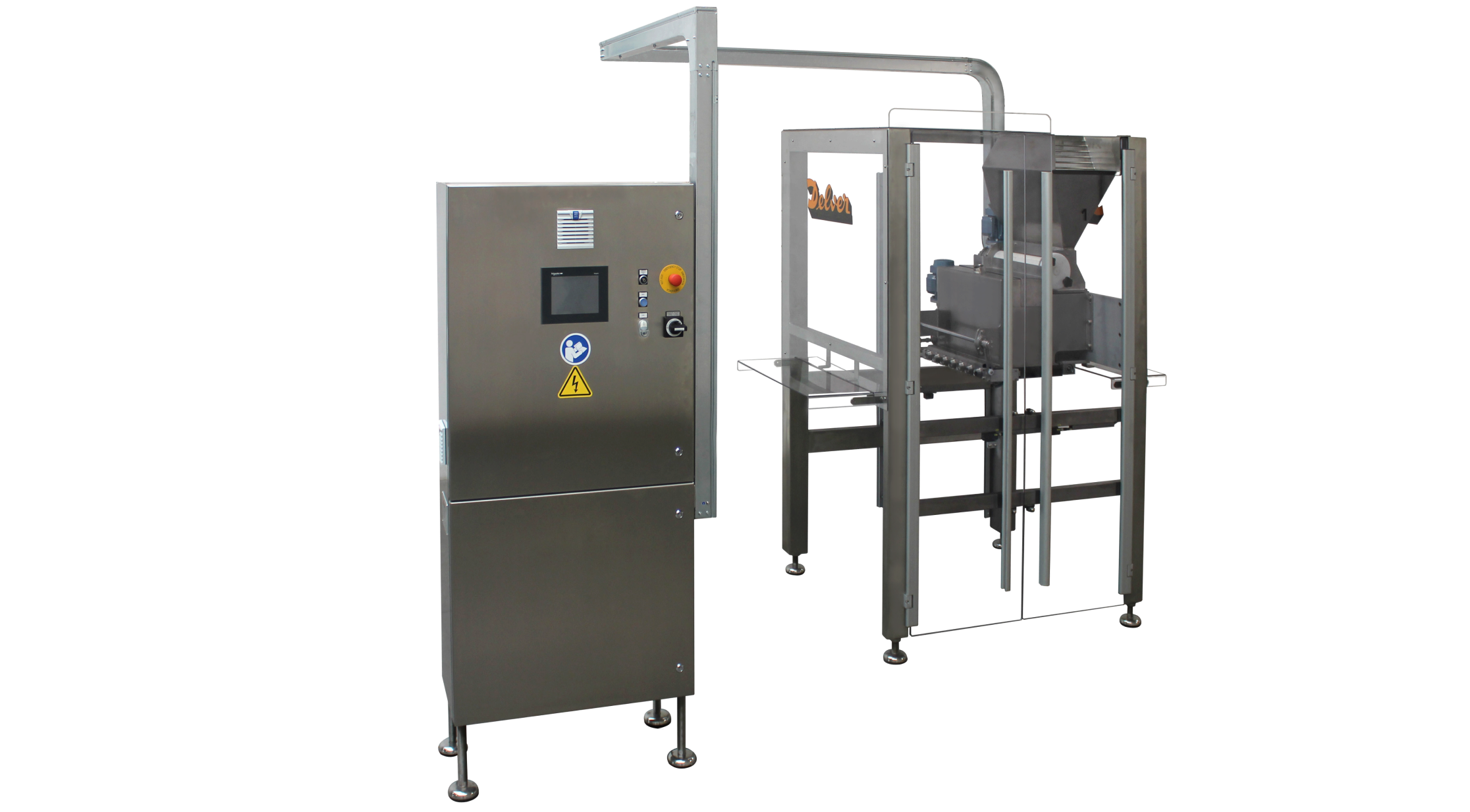 For different product
Shapes and Sizes
The ROC depositors make it possible to produce a wide range of items of different shapes and sizes, as well as with different types of inclusions, without the need to replace any parts on the machine.
They are also provided with an automatic and continuous ingredient mixing system integrated directly into the feeding hopper, which was designed to protect even the most delicate granules.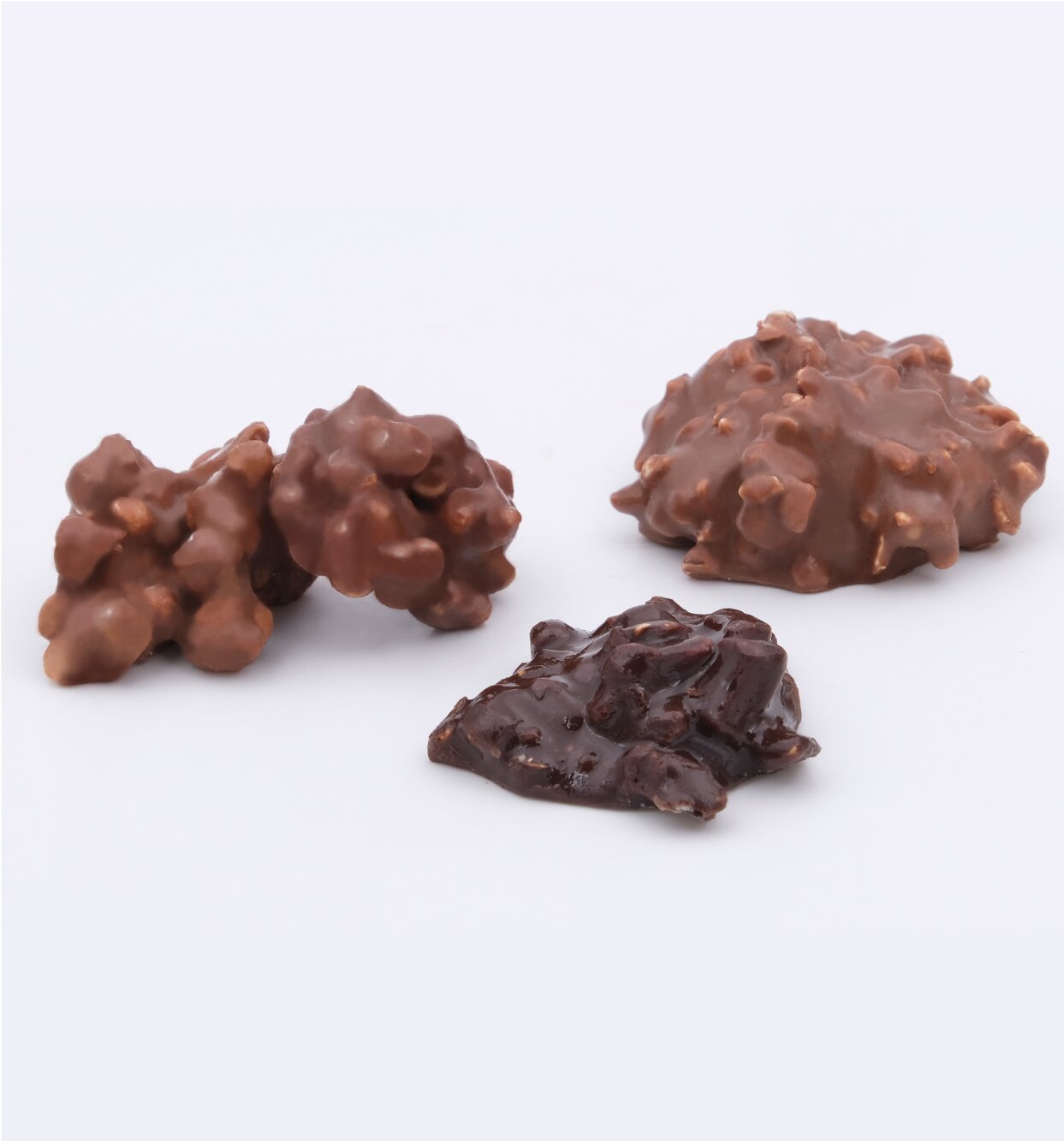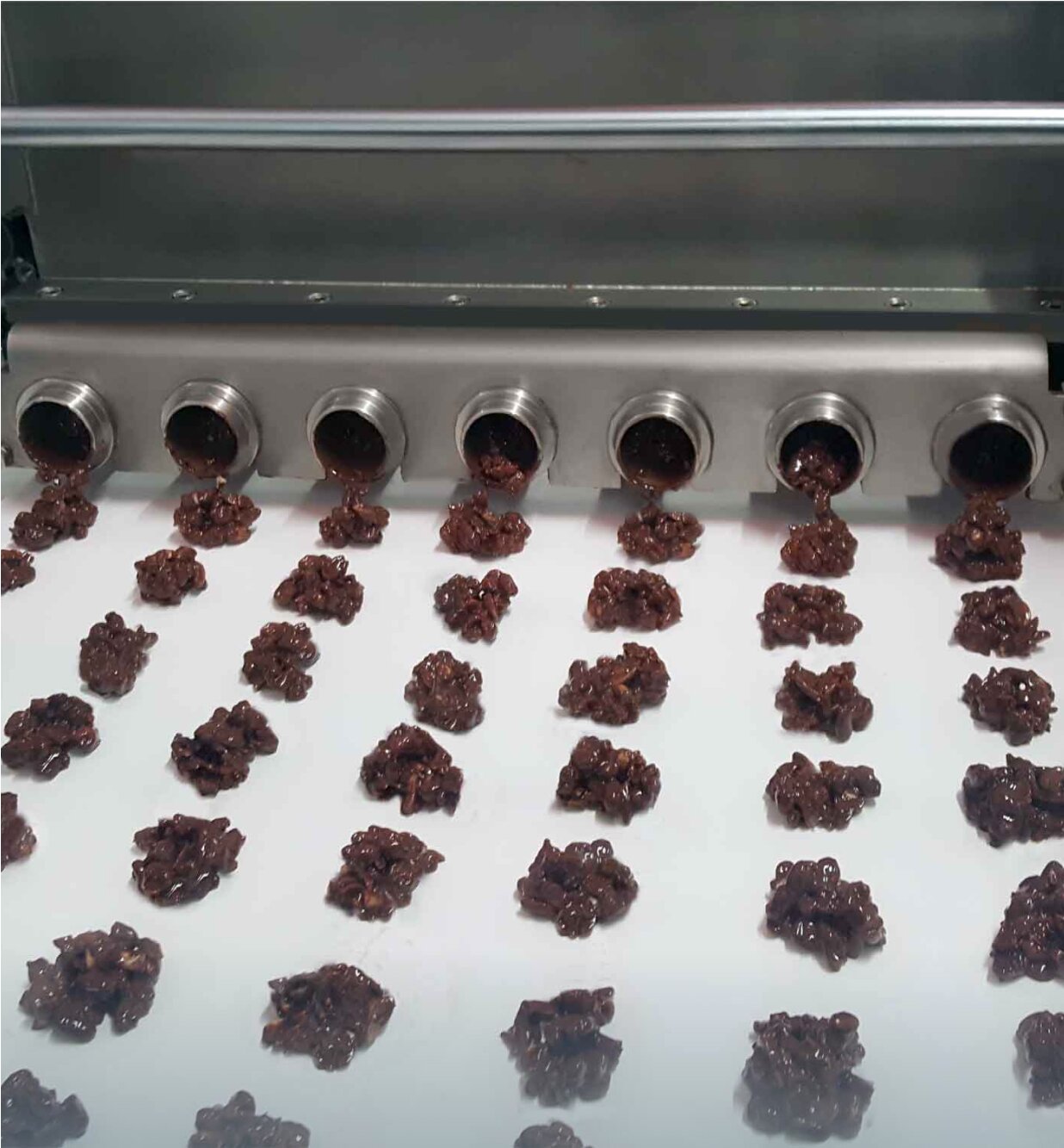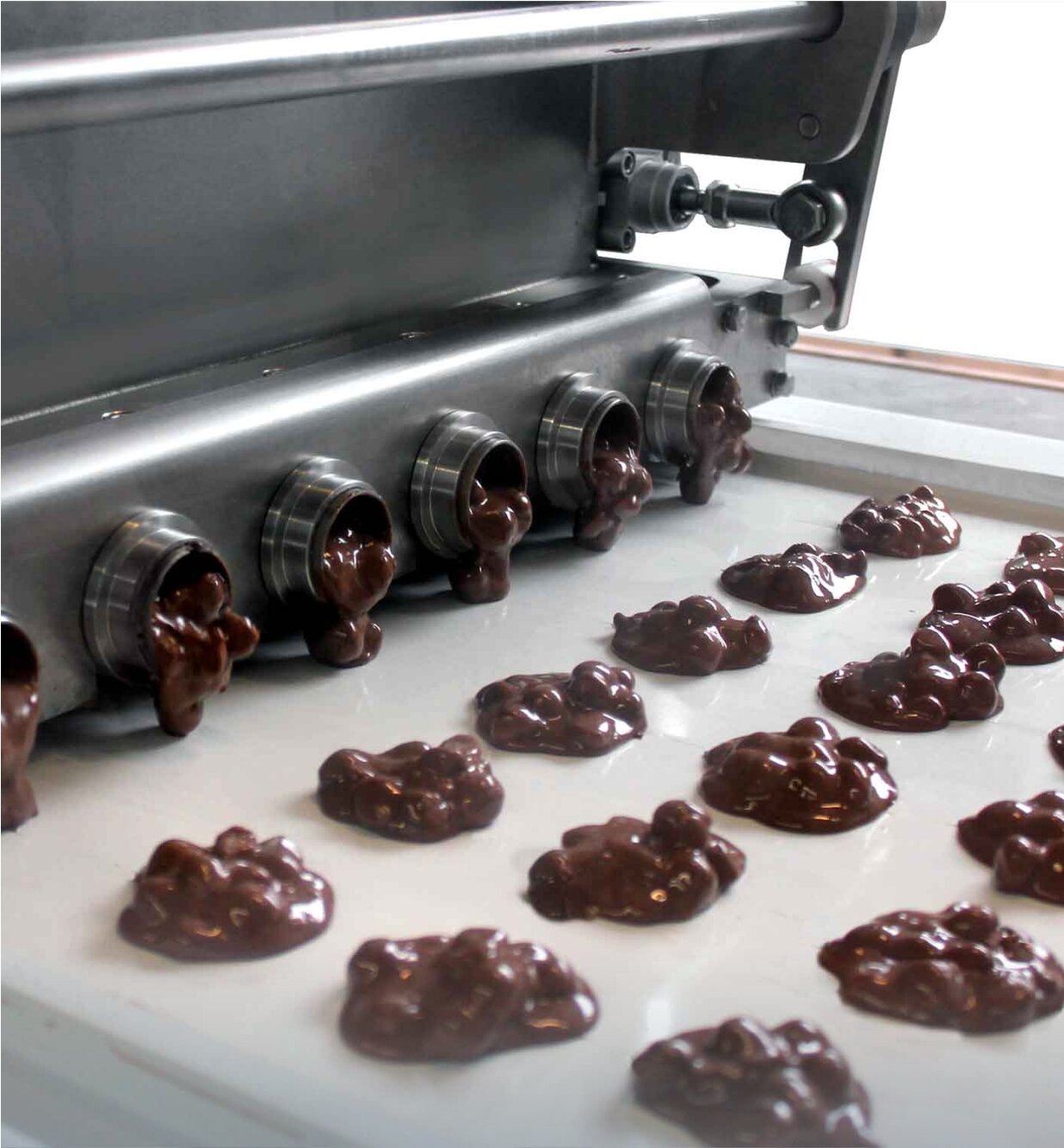 Programme your mixing
With Our Software
All depositing and mixing parameters can be programmed and saved in a large recipe archive on the supervising panel using a simple and intuitive graphical interface.
The ROC depositors can be fully disassembled to make cleaning extremely easy when changing the product.
make an enquiry
Get in
Touch
Get in touch with our team to learn more about Delver's range of custom machines, production solutions and services.